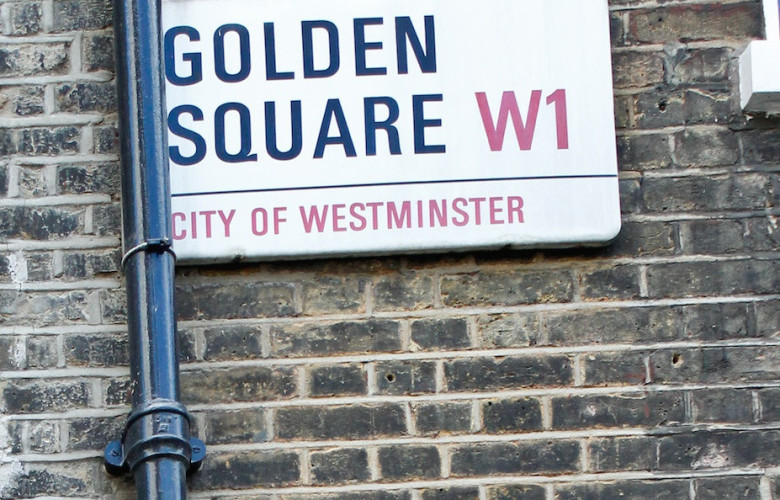 Golden Square is fast-becoming a hot spot for the London art scene. Since 2007 it has housed the Frith Street Gallery, with its exhibition programme of leading contemporary artists and emerging talent. But it was the opening of the palatial Marian Goodman Gallery in October 2014, with an inaugural exhibition of Gerhard Richter that really put this corner of Soho on the map. This is not to mention Sadie Coles' nearby premises on Kingly Street, Pace Gallery on Lexington Street and pop-up gallery Herald St on the Square itself. The newest addition to this impressive line-up is not a gallery, but multi-faceted arts business Golden² Consulting.
Launched this week, Golden² Consulting is a union between two of London's best-respected arts strategic marketing and communications consultancies – Cawdell Douglas and Muse Consulting. With a combined expertise of over 30 years, the new company will offer a rounded approach and impressive depth of knowledge in areas from branding and positioning to creating and managing events and building partnerships. It can also guide collectors around the market.
Founders, Diana Cawdell and Freya Simms share a vision for the company that extends beyond the traditional offering of an arts marketing consultancy. In addition to working under the banner of their clients' names, Golden² Consulting will develop new services as well as its own products, events and presentations.
The merging of the two companies not only brings together the combined proficiency and ideas of its founders, but also a prestigious roster of international clients. In the coming months, Golden² Consulting sees a number of client projects come to fruition. Next on the agenda is the inaugural London Craft Week (6-10 May) where the company acted as advisors on the overall project, in addition to developing the messaging and delivering the multi-media communications campaign. Following that comes COLLECT (8-11 May), the international fair for contemporary applied arts, for which the agency acted as marketing and communications consultants, building partnerships and a communications strategy.
Keep an eye on the Golden² blog for the latest updates.