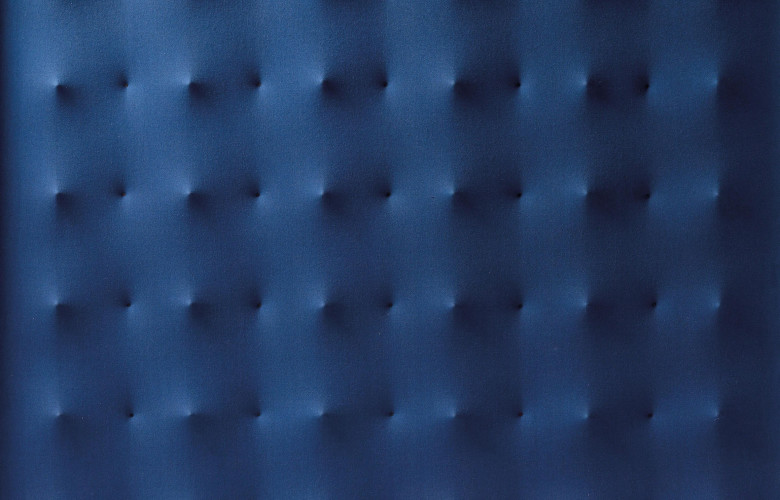 Dorotheum's Contemporary Art sale, held in Vienna on the evening of 10th June, offered for sale the auction house's most international roster of artists yet. Alongside works by Robert Rauschenberg, Cy Twombly, Victor Vasarely and Marc Quinn, was a group of masterpieces by the famed Italian avant-garde school which included artists like Fontana, Manzoni, Bonalumi, Castellani, Scheggi and Melotti.
Bonalumi, Castellani and Manzoni, who met at a chance encounter in a Milanese restaurant in 1958, exhibited together several times from 1958-1959, finding common ground as avid disciples of Lucio Fontana, the godfather of avant-garde experimentation. He called for 'painting to escape from the frame and sculpture from its bell jar' and the movement he inspired was later termed pittura oggetto (object painting). Fontana became the young artists' mentor and patron, offering advice and encouragement, even buying their work and funding the publication of a journal they started. A few years later the group was joined by another Fontana devotee, Paolo Scheggi.
Over the past couple of years, interest in this area of the market has surged and prices have doubled if not tripled, with several international museum and gallery shows being devoted to the era. Moreover there has been an influx of established Italian galleries who have set up shop in Mayfair and at TEFAF this year several galleries gave over the majority of their stands to these minimalist masterpieces.
There are three factors that lead towards a boom in a particular area of the art market: quality, availability and aesthetic. Availability is the consideration here. As Susan Moore states in her article, published in the FT Life & Arts on 8th March 2015:
'There has probably never been so much postwar Italian art on the international market. Ironically, it's Italy's export legislation, put in place to preserve its cultural heritage, which has fuelled this current flow of art out of the country. Any work more than 50 years old by a deceased artist requires an export licence – in effect, most things before 1965.'
Seven out of the top ten lots sold on the night of the Dorotheum contemporary sale came from this pioneering group of artists. Leading the sale was a work by Enrico Castellani which sold for just under €1 million. The winning bid of €965,000 represents a new record for this early Superficie (surface). Several early sculptures by Lucio Fontana sold successfully, in particular a Female Bust, which fetched an impressive €588,533, while his small-scale Concetto Spaziale of 1963 - 1964 found a new owner for €405,600. Two works by Manzoni, one by Scheggi and a sculpture by Fausto Melotti, a lifelong friend of Fontana's, similarly found buyers at well above their estimates, not only confirming the market popularity of this genre but also making this Dorotheum's most successful contemporary sale to date.