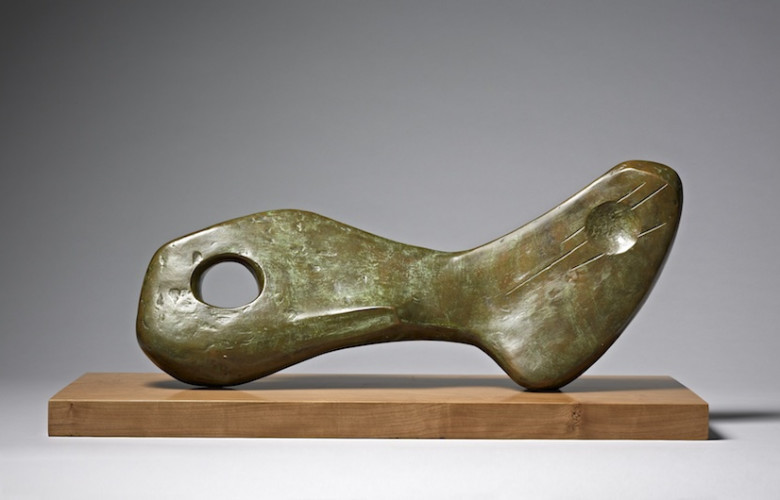 Come the autumn, London will be awash with stellar exhibitions, the monumental 'Frieze Week', and a host of high profile auctions. While many galleries take August as their holiday month there are still fantastic exhibitions and shows to see if you aren't flying off to sunny weather elsewhere. Here are our top 4 things to see this August:
The BP National Portrait Award at the National Portrait Gallery (18 June – 20 September)
This has been a stalwart of the summer art scene for 36 years and every year it attracts thousands of applicants, all eager to present their artistic talents with the hope of winning the first prize of £30,000. In 2015, the National Portrait Gallery received a record breaking 2,748 entries from 92 countries worldwide.
We recommend this show as it gets back to what art fundamentally is – works produced by people. The very personal and poignant nature of many of these works makes them refreshing to view. The portrait is one of the oldest subject matters for artists and the variety of technical skill displayed in this exhibition will keep you captivated for an afternoon.
The winner this year is the work by Matan Ben-Cnaan.
Soundscapes at the National Gallery (8 July – 6 September)
This exhibition has not been without its critics (see reviews from Ben Luke at the Evening Standard and Laura Cumming at The Guardian) but it seeks to re-present known art-works to visitors using the medium of sound. Whether it is successful or not, we shall leave that judgement to you, but it is a continuation of a long creative process of artists to create works that can still be deemed 'Art' and yet experienced in unexpected ways – think Marcel Duchamp's' 'The Fountain' which divided the art world at the time.
This exhibition runs until the 6th September and while the sound accompaniments may not meet many visitors' expectations, it made us think about what sounds we think of when we look at art. What does art sound like to you?
Barbara Hepworth: Sculpture for a Modern World at Tate Britain (24 June – 25 October)
We had the pleasure of previewing a selection of fantastic works by Hepworth at Masterpiece London this summer, which opened on the same day as this sensational exhibition at Tate Britain. Hepworth is one of the finest artists of the 20th century and this exhibition pulls together her drawings and sculptures in room after room of curved, undulating and stringed magnificence. Hepworth's work is so tactile and calming to look at it offers a peaceful escape from the tourist filled streets of the capital.
Shoes: Pleasure and Pain at the V&A (13 June – 31 January 2016)
Finally, no visit to London should be made without a stop off at the world renowned V&A. Without a doubt this is my favourite museum in London; the spectacular building houses the broadest and most fascinating mixture of works that have been produced by human hands. The exhibition 'Shoes: Pleasure and Pain' is an insight into not just the creative variety of footwear that have been created for men and women for centuries but also an exploration of the obsession we have with what we put on our feet. Kathryn Hughes picks an excellent example in her review for The Guardian – the ballet slipper. The fad for wearing ballet pumps outside gave the impression of dancing through life, yet the practicalities of wearing such footwear outside was nonsensical with shoes (and feet) being ruined almost within a day of wearing such shoes. Hence, both a pleasure and a pain.
A small snapshot of what our culture capital has to offer this summer – make sure you get your tickets!