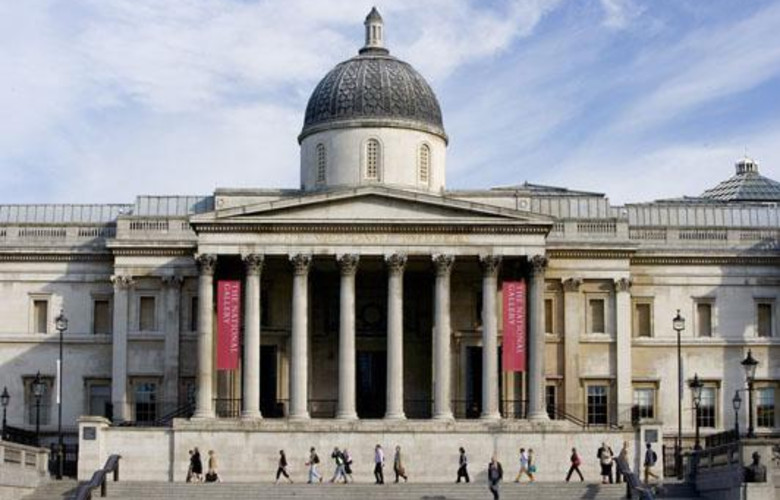 The re-opening of York City Art Gallery after a two and a half year redevelopment should have been a celebration for the city, however the introduction of a £7.50 entry fee has sparked national discussion about whether free access to art is a right, or whether we should indeed be paying for our museums and galleries.
Janet Barnes, director of the York Museums Trust (YMT), said that this decision was not made "lightly or willingly" but in an attempt to close the gap caused by funding cuts. The York Art Gallery has seen its council funding fall from £1.5m to £600,000 in three years.
The Whitehall in-year budget review for 2015-16, announced by chancellor George Osborne a few weeks ago will see the Department for Culture, Media and Sport's (DCMS) annual budget for £1.2bn cut by £30m. As a result, according to Museums Journal, some national museums are preparing for up to 30% cuts over the next three years.
York City Art Gallery is not the only regional museum to have fallen victim to funding cuts. This spring a £5 visitor fee came into effect at Brighton Museum. Barnet Council withdrew funding for the Barnet Museum and closed the Church Farmhouse Museum; Barnet Museum is now privately-funded and staffed by volunteers. The problems the cuts have caused have by no means by-passed the national galleries. More strikes have been called over the last two weeks at The National Gallery, reducing public access to the collections, in the wake of the gallery announcing that the 300 gallery staff will now be employed by the private security firm Securitas.
Rather than privatisation and introducing admissions fees a more extreme solution for some has been to liquidate objects from their collections. Croydon's Council made a controversial decision in 2013 to sell its Chinese ceramics in order to fund the redevelopment of an arts venue. Last year Northampton Borough Council auctioned a 4,000 year-old Egyptian statue to raise funds for an extension to Northampton Museum and Art Gallery. The Sekhemka limestone statue raised an unexpected £14m sum at Christie's auction house. This decision was condemned by Egyptian Ambassador Ahsraf Elkholy as "an abuse to the Egyptian archaeology and the cultural property", he continued "a museum should not be a store. Sekhemka belongs to Egypt and if Northampton Borough Council does not want it then it must be given back."
So we are left with an uncomfortable truth. As a consequence to more funding cuts our museums are being forced to make up for the budget lost, and we have been left with an ultimatum. In order to protect our national collections is it about time we start paying admission?
In my opinion free access to museums and galleries should be maintained for children and students. If we are to educate the importance of our country's heritage and art it is essential that school groups are still encouraged, and can afford, to enter museums and galleries.
However, a study by Mori found that, after the introduction of free entry to our national museums and galleries, "While the number of people coming through the door might have dramatically increased, the profile of a typical 'population' of museum or gallery visitors has remained relatively stable and firmly biased in favour of the 'traditional' visitor groups." If we are maintaining free entry to encourage a wider demographic of visitors into our museums and art galleries, this is not working.
If we are to maintain our national collections for future generations and encourage them that 'art matters' selling off our objects to private buyers is not an option. Encouraging the appreciation of our national art and heritage through strong outreach and inclusion programmes however, might encourage visitors that art is worth paying for. If we, the general public, feel so strongly about our national objects being sold off, do we not have a duty to pay towards the upkeep of the institutions? It is time that we put our money where our mouth is, and support the arts.