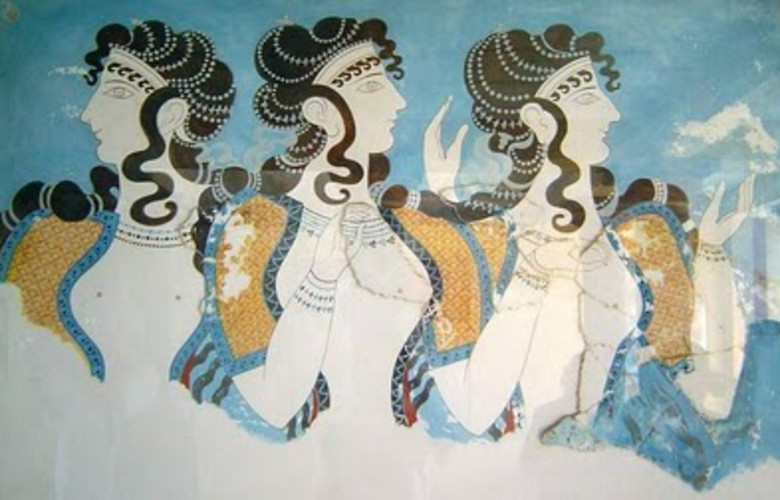 In 1900 the eccentric but celebrated English antiquarian Arthur Evans began a career-defining archaeological dig near Heraklion in Crete. There he would uncover the ruins of the Palace of Knossos, the largest and most splendid Minoan settlement on the island.
Over a century later, this excavation and restoration of the site is still dogged by criticism and controversy. Many see Evan's use of reinforced concrete to add lost architectural features and his flamboyantly re-painted frescoes as inauthentic and unsightly blemishes on these ancient ruins.
Certainly today, it would be out of the question for antiquarians and archaeologists to undertake this kind of restoration of ancient sites. Since then the practice of conservation is welcomed as a more sensitive treatment of historic sites as well as objects and works of art.
Conservation is a much more recent concept, and it is only in the last few decades that it has been widely acknowledged that in order to preserve something for future generations, the original fabric of an building or object must not be tampered with irreversibly.
A recent example of a highly successful conservation project is at a British heritage site, Portsmouth Historic Dockyard, home to the National Museum of the Royal Navy. The Museum's newest attraction is HMS M.33, the only surviving ship from the First World War's Gallipoli campaign.
The Museum worked closely with conservation expert Ian Clark to consolidate the original steelwork and other features of the ship. Later layers of paint were stripped back by hand, exposing the authentic and cracked paint surface below. This took over 3,600 hours of work on the project and more than 275 litres of protective wax. The result gives visitors a true sense of the character of the ship without adornment or added materials, and is an example of conservation in its purest form.
However, conservation and restoration need not be mutually exclusive. Today, restoration techniques have been refined so that they use materials and techniques in keeping with original works. For commercial art and antiques dealers, two methods can be used hand in hand to ensure the integrity of the piece remains whilst also enhancing appearance.
Philip Mould will launch a new gallery space next month, which houses a studio within it for conservation and restoration work. This is a key part in his work to re-identify lost masterpieces, as careful cleaning of a painting can transform the attribution and value of a work. Even a subtle change such as restoring a fleck of white paint as the reflection in an eye can bring a portrait to life.
Having seen the clear benefit of the both restoration and conservation in different contexts, it seems there is a place for them both. Thankfully times have changed since Arthur Evans restored Knossos in a well-meaning but haphazard manner. However, it is telling that the site still continues to attract thousands of visitors each year, far more than the other less-embellished ruins nearby. On a recent visit, I was expecting to shudder at the sight of these garish additions. But rather the colourful frescoes and columns helped a visualization of what once stood there, which would have been a struggle with only the knee high stone walls that survive from the original complex.
With improved techniques and knowledge, conservation and restoration are both vital in preserving the past and bringing it to life. What is important is that the viewer is always aware of where the original ends and the rejuvenation begins.