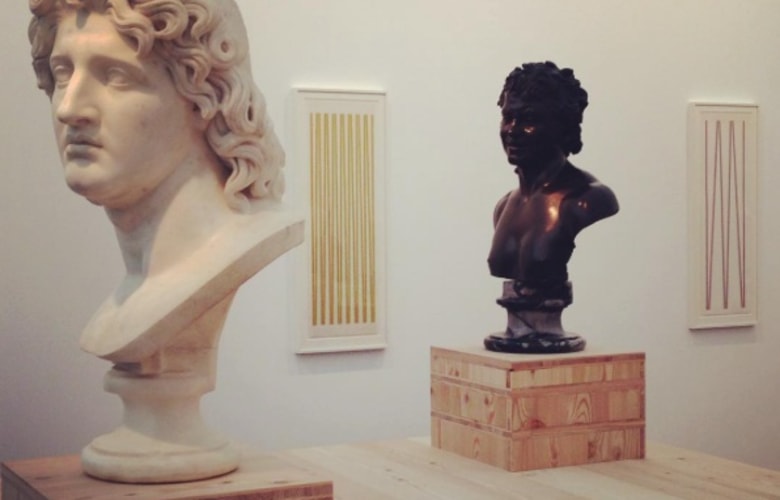 Walking round Frieze Masters last week the trend for the 'curated' stand was overwhelmingly evident.
This came in the form of curated exhibitions of works - in some cases with loan pieces to inform the selection, stands dedicated to a solo artist or stands devoted to single private collections. At the extreme end of this, and the most show-stopping, was the all-encompassing 'immersion' on the stand of Helly Nahmad at Frieze Masters, which started last year with the recreation of a Parisian collector's apartment, and continued in 2015 with a depiction of the mental asylum that housed many of the Art Brut disciples of Dubuffet alongside several of Dubuffet's paintings.
Another approach was the sharing of stands - a clever way to juxtapose art from different periods or genres, and one that is being seen more and more often. Hauser & Wirth teamed up with Moretti Fine Art to present 14th-century Italian panel paintings alongside late 20th-century works and sculpture dealer Tomasso Brothers Fine Art worked with the contemporary art dealer Karsten Schubert, mixing Bridget Riley's abstract works on paper with ancient and Old Master portrait sculpture. At Masterpiece in 2014 there was the excellent pairing of 20th- century sculpture from Pangolin London and maps and rare books from Daniel Crouch Rare Books.
Earlier this year at TEFAF Maastricht, an exhibition of contemporary sculpture, designed to complement TEFAF Modern, was introduced. Artists were chosen on the basis of a body of work that made art historical references to objects that were exhibited throughout the fair. Curated by Sydney Picasso and entitled Night Fishing, the exhibition offered a view of the contemporary sculptural landscape as having a direct classical, cultural, historical and visual dialogue with artists and art disciplines already present at the fair.
Similarly, Frieze Masters launched a new section entitled Collections, in which eight galleries mounted mini museum-style shows of objects curated by Sir Norman Rosenthal who said: 'Each of these eight presentations by individual dealers, spanning millennia, contain within them germs of ideas for exhibitions that could easily take place at any of the great public institutions in the world. This section will show that it is still possible, with both knowledge and love, to put together outstanding collections of art that demonstrate the highest level of creativity in all different periods of history.'
With this in mind, despite an art fair being commercial by its very nature, you would be forgiven in mistaking the institutional appearance of many booths as being non-selling exhibitions. Over the past few years the art market has become increasingly glamorised with a growing proportion of shared clients with the luxury world. As opportunities to attract buyers become all the more competitive, it is little wonder that gallerists are looking for new ways to engage with their audience.
In today's society, led by Instagram, which has around 400 million active users, we expect more visual feedback in an ever-decreasing moment in time. The average attention span is now merely 8 seconds, compared to 12 seconds in the year 2000 - who dares to dream what it might have been in 1950 when The Olympia Art & Antiques Fair was first opened?