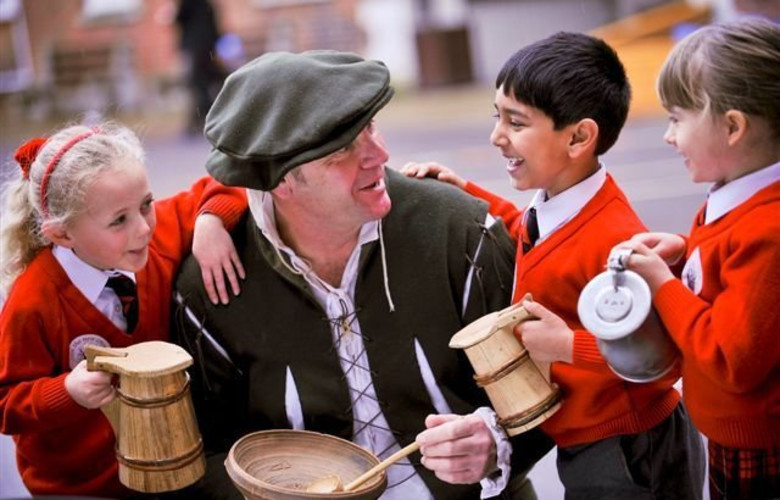 The traditional museum display is constructed around objects, thus making material culture a key constituent of most museum interpretation narratives. The origin of this model can be traced in some part to private collections maintained by prominent individuals during the Renaissance. Many of the significant museums in the world opened during the 18th century, an era when the trend of collecting reached a climax. Private collections of art, objects, rare books and curiosities functioned as symbols of social prestige, and it was through the collection and consumption of objects that one acquired knowledge and superiority. With a concern for the continuity of collections, as well as a development in thinking which prioritised public education, many of these private collections were left to the state.
That museums act as repositories of genuine articles are in many ways their strength. In our modern world of reproduced images and mass production, museum artefacts inspire a sense of wonder, reality and nostalgia. However, museums are being put under increasing amounts of pressure to remain relevant to today's visitor, and to not simply function as dusty storage facilities.
In more recent history there has been as trend for 'Living Museums' such as Beamish, North England Open Air Museum in County Durham and the Black Country Living Museum near Dudley. At the Black Country Living Museum staff and volunteers dress in authentic clothes and interpret the lives of past residents of their open air village. The museum creates a lifelike experience for the visitor, engaging all the senses, even offering traditional food from the bakery, sweet shop and fish and chip shop. These living museums tap into a unique consumption of historical knowledge, quite literally bringing the past into our present-day culture. However, whilst in many ways living museums engage a younger audience in a practical and easily digestible fashion, some authorities have challenged this style of museum for their lack of authenticity. Critics say no matter how closely one attempts to remain authentic, it is impossible to recreate a complete society from another time.
Next year will mark the 400th anniversary of William Shakespeare's death, and will see the opening of a new visitor attraction, Shakespeare's Schoolroom and Guildhall. These were the formative learning places for a young Shakespeare, who was taught in the school and saw some of his first theatre performances at the Guildhall. The project will enable public and tourists from around the world to sit where Shakespeare was first taught, and experience the place that inspired Shakespeare to become the world's greatest playwright. The King Edward VI School was established in the 13th century and is still open as working boys grammar school and academy today. Unlike living museums which aim to recreate the past, this functioning schoolroom and Guildhall create a unique visitor experience, where one can experience history, but also understand its impact on the present.
Similarly, the bringing together of past and present is perhaps one of the key strengths of the Mary Rose Museum. The Mary Rose was raised from the sea bed in 1982 by the Mary Rose Trust and together with thousands of artefacts. The finds included weapons, sailing equipment, naval supplies and a wide range of personal objects. More unusual finds included a feeding bottle, a backgammon set and peppercorns, as well as the full remains of the ship's dog 'Hatch'. Since being raised the remarkable history of the Mary Rose and her objects has continued through ground-breaking research. The STEM lab, a programme of outreach and education activities for school children, offers expert-led classroom and laboratory sessions designed to enrich teaching. The museum thus functions not only as a visitor attraction but an educational facility and a centre of academic research. The success of this model is clear as the Mary Rose Museum has welcomed over one million visitors since opening in May 2013.
In a time when museums are under increasing pressure to remain relevant, to serve a wider audience and promote social change through learning, they must learn to adapt and redefine themselves. It is perhaps those museums that effectively combine our past and present which will flourish.