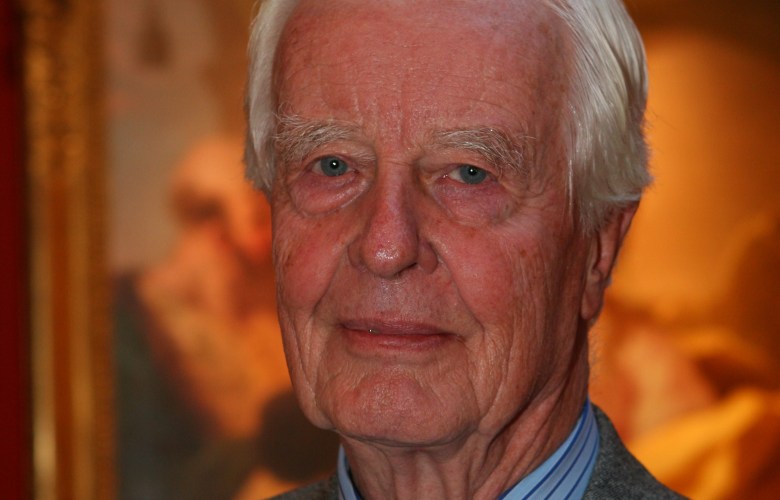 The Passionate Collector who became TEFAF's President
"There are two things that make me want to buy a painting", says Willem Baron van Dedem, who is both a renowned collector of Dutch and Flemish paintings and, for the past 15 years, President of TEFAF. "Firstly it must warm my heart and secondly it must be in a good state of preservation".
Van Dedem bought his first picture, an insignificant Dutch 17th-century painting at the Delft fair half a lifetime ago. That the picture was not terribly important or that it has long since been sold to fund the purchase of a better, more important, painting matters not. What is crucial is that the sight of this small painting was an epiphany for Van Dedem. He knew in an instant that what he was looking at was an object of great beauty and that this was what he wished to collect. So began his life-long love affair with Dutch and Flemish paintings of the Golden Age.
The process of collecting has been a gradual one for Van Dedem, not only in terms of acquisition but also intellectually and emotionally. "I only really started to collect once I had bought three or four paintings and started to rationalise what I had. I began to sell early purchases in order to fund better pictures".
When he first began to take an interest in this area and started to collect in a modest way, museum curators and directors did not associate much with private collectors. However dealers were more willing to share their knowledge and recommend books and collections that should be seen.
"TEFAF was a major breakthrough", says Van Dedem. The Fair was international from the outset and provided the first opportunity to meet many international dealers in one place. "The atmosphere was, and still is, fantastic. It is without doubt the highlight of the year for any serious collector of Dutch paintings. It provides a picture of the market at a particular point".
In an increasingly competitive marketplace Van Dedem believes that TEFAF has great advantages, one of which is the environment it creates. The nature of the Fair gives collectors time to view, to talk to friends, to consider a purchase, to consult colleagues. It provides an atmosphere that allows the acquisition of art to remain a pleasurable and enriching experience.
"I have visited the Fair every single year without exception", he says. In the early years, if Van Dedem spotted a picture he liked, he took great care not to approach the stand owner but sought out an assistant to enquire the price in order to give himself time to work out his purchasing strategy. These days such tactics are impossible since he is now so well known by everyone in his collecting area.
As a collector Van Dedem has had great freedom to buy what he likes. One such picture was a still-life by Willem Kalf that he spotted in an auction catalogue. The picture attracted no bids at the sale. There was no apparent signature and therefore it was regarded as a difficult picture by the art trade. Undeterred by such concerns, Van Dedem bought the picture after the sale. It required some work and under the strong light of the restorers studio a very clear signature was revealed. The picture is now regarded as a masterpiece and is one of a group from Van Dedem's collection that has been promised to the Mauritshuis.
Although Van Dedem has bought many paintings for his collection at TEFAF over the years, a particular joy is the opportunity to look at things outside his own field. One year he and his wife Ronny spotted a beguiling picture of two women in a Venetian café entitled Les Chercheuses by Kees van Dongen. They both loved it but at the time it seemed an extravagance to buy it. Unbeknown to his wife, however, Van Dedem returned to the exhibitor's stand and bought the picture to be given to her as a surprise. His wife, an accomplished artist, on noticing the red dot on the picture and her husband's apparent look of disappointment, decided to paint him a copy of the picture as compensation. Like all the best stories, there is a complicated dénouement and a happy ending. Suffice it to say that the Van Dedems have both the original painting and a copy – presents to each other.
© 2012 TEFAF