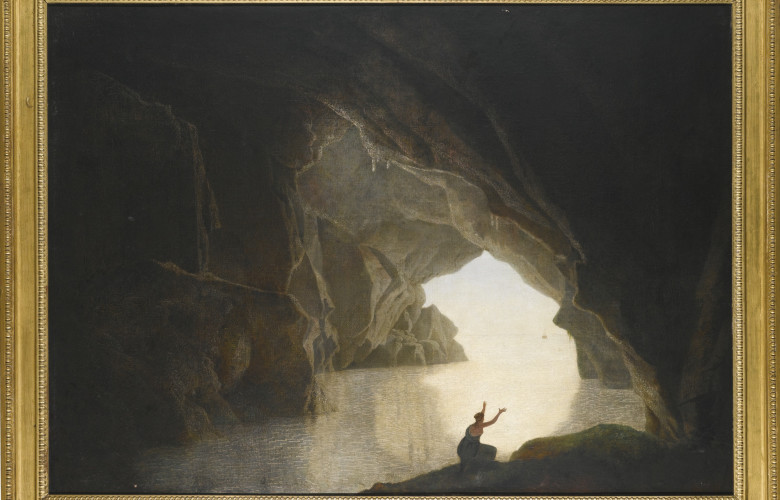 The season of goodwill kicked off in a remarkable way at Sotheby's this month where a painting by Joseph Wright sold for £665,000, with proceeds going towards helping Syrian refugees in Greece. This was over four times the price the painting was expected to go for.
Having been part of the Meynell family's private collection in Derbyshire from 1840 to 2015, 'A Grotto in the Gulf of Salerno With The figure Of Julia, Banished From Rome' was donated to a Christian charity, the United Society (Us) by Godfrey Meynell.
In 2003 Godfrey Meynell went to Iraq to act as a human shield, protesting against the country's invasion, and twelve years on, his contribution to Us aims to raise funds for the relief of the Syrian refugee crisis in Europe.
The figure in Wright's work represents Julia, the daughter of the Emperor Augustus who after being accused of adultery was exiled from Rome and confined on the island of Pandateria. How apt then that this depiction of exile should now help facilitate aid for refugees in need. Particularly this year, when the International Organisation for Migration claims that over one million migrants and refugees have crossed into Europe by land and sea.
Art by its very nature is divisive, more and more frequently exemplifying an uneven distribution of wealth, so this tale of philanthropy brings hope. Meynell says we should '…be good stewards of our wealth, and balance our responsibilities to our own families with our duty to care for others.' His family's contribution of Wright's now multi-layered painting suggests that perhaps there is light at the end of the tunnel, or grotto.