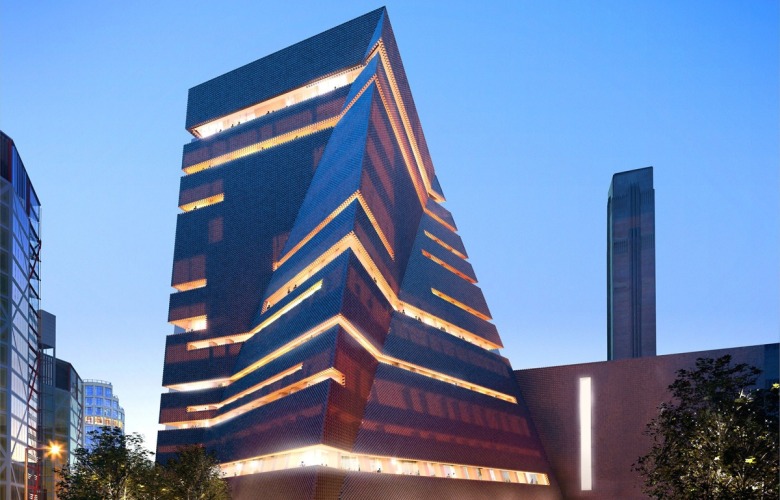 On the close of the first week back after the festive break, plan your year ahead with our top things to do in 2016.
1. Visit an international art fair
TEFAF Maastricht is a continuously evolving showcase for the best works of art currently on the market. Presenting 275 of the world's leading galleries from 20 countries the fair covers traditional areas of Old Master Paintings and antique Works of Art, alongside Classical Modern and Contemporary Art, Photography, Jewellery, Twentieth Century Design and Works on Paper.11th – 20th March, 2016 http://www.tefaf.com/
2. Explore the new Tate Modern
The expanded Tate Modern will open this June, following a £260m project. The new ten-storey building behind the original power station was designed by architects Herzog & de Meuron and will provide 60% more gallery space for the Tate Modern.
The building is being considered as a completely new gallery, not simply an extension, and will provide 20,700 sq m of gallery space. The new building will include The Tanks, the world's first museum spaces dedicated to live and performance art. 17th June 2016 http://www.tate.org.uk/visit/tate-modern/new-tate-modern
3. Get up to speed on your naval history
Three major new developments will transform the visitor experience at Portsmouth Historic Dockyard this year.
HMS Victory
A major reinterpretation of its visitor route through the ship will enable visitors to follow in the footsteps of Nelson, its most famous Admiral, as the ship embarks on its defining voyage to Cape Trafalgar. Easter 2016 http://www.hms-victory.com/
36 Hours: Jutland 2016, The Battle that Won the War, National Museum of the Royal Navy
A major exhibition highlighting the importance of the Battle of Jutland as a pivotal turning point in the First World War is to open in May at the National Museum of the Royal Navy. The exhibition will challenge the belief that The Battle of Jutland was a German victory. May 2016 http://www.nmrn.org.uk/news-events/nmrn-blog/major-commemoration-plans-battle-jutland-centenary
Mary Rose Museum
This summer the Mary Rose Museum will re-open after an extraordinary transformation in visitor experience. The walls that currently separate visitors from the ship will be replaced with glazing to provide unrestricted views of the hull from bow to stern in all nine galleries and on all three levels. Summer 2016 http://www.maryrose.org/
4. Discover sculpture, both indoors and out
Yorkshire Sculpture Park, KAWS
The first UK museum exhibition of work by the renowned American artist KAWS. KAWS works in the Pop Art tradition creating paintings and sculptures, as well as high quality screen prints. The Yorkshire Sculpture Park will show both a collection of his oversized pop-culture creations as well as some of his paintings and prints. 6th February – 12th June 2016
http://www.ysp.co.uk/exhibitions/kaws
Pangolin London, Sculpture in the Garden
This Spring, Pangolin London will present an ambitious exhibition that brings the 'outdoors in' and will convert its sleek, architectural gallery space into a lush formal garden, complete with trees and water features. Artists included in the show range from established sculptures such as Lynn Chadwick, Ann Christopher, William Tucker and Peter Randall-Page, to emerging sculptors all working on a variety of scales and budgets.13 May – 9 July 2016 http://www.pangolinlondon.com/
5. Expand your mind at a literary festival
A major new three day literary festival, The Chatsworth Festival - Art out Loud, features a line-up of more than 20 speakers from the literary world, art, television, museums and journalism. Speakers include Turner Prize winner Grayson Perry CBE; author and filmmaker Hannah Rothschild; BBC Arts Editor, Will Gompertz; and the Duke of Devonshire. 9 June 2016 http://www.chatsworth.org/press-and-filming/press-releases/2015/04/14/art-out-loud-at-chatsworth