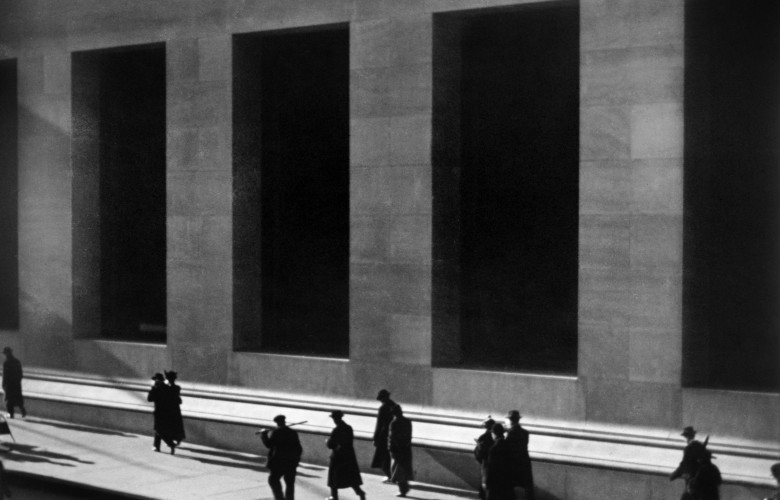 Over the past two decades photography has transformed into an unrecognizable beast. This is due to the mediums close relationship to technology, which as we know, updates and moves at a relentless rate. As our tech continues to develop we can explore new ways to take and share images. The boundaries between public and private are constantly being negotiated and re-negotiated and during this flux we must all work hard to ensure that our images, and image, remain safe and intact.
This conversation is by no means new but it is recently revived in light of two current exhibitions in London, which posit a rare opportunity to see some of the more uncomfortable examples of documentary photography. These items speak to the tentative relationship between photography, ethics, privacy and voyeurism.
This week a retrospective exhibition of the American artist Paul Strand (1890-1976) opened at the V&A. Strand defined the way fine art and documentary photography is understood and practiced today. He was a pioneer of documentary photography, and has been revered as one of the greatest artists of the 20th century. This occasion marks the photographers first retrospective in the UK in 30 years.
This exhibition is a comprehensive examination of his oeuvre and visually traces the photographer's path allowing the viewer to gauge the artist's impression of his ever-changing environment. During the early parts of his portfolio Strand surreptitiously captured his subjects through the use of a decoy lens. His subjects appear at ease and casual being blissfully unaware of their role in his work. These pieces may not raise eyebrows about the role of photography, figures casually stroll in the street there is a soft light and feeling of calm. The balanced composition and the aesthetic treats of the image guide us us to believe that these subjects probably don't mind at all that their image is being recorded at that moment.
However, another one of Strand's best-known pictures is also on display and it raises a very different point about the ethics of documentary photography. It was taken in 1916 and depicts a blind woman that Strand met in a street in New York. The image is somewhat uncomfortable. The composition is shot like a traditional portrait image, but slung around the subject's neck is a label, 'blind'. As a viewer we look directly at her, but with the knowledge that this is a one-way gaze the entire interaction becomes somewhat trickier to accept. The entire act of looking and exchange has been uncomfortably renegotiated and the relationship between the public and private image are bought to the fore and rebalanced.
A similar idea is raised in a set of portrait images in a brand new exhibition at the Barbican, Strange and Familiar: Britain as revealed by International Photographers. Taken by Bruce Gilden Magnum photographer, whose name has always been synonymous with street photography, but who has become ever more famous for his volatile character and outspoken nature. This attitude is reflected in his work: his close up and personal portraits of the working class in the Black Country (2014) and Middlesex (2011) are, at first glance, obtrusive and gruesome. We see things that the sitters would be unlikely to notice in their own reflection, we see every individual pore in their skin, the veins in their eyes and the specks of massacre between eyelashes. The images are imbedded with information and the subject is presented with an unparalleled intensity of detail.
In these two examples Strand and Gilden's resulting images are fascinating. They are not affectionate; they do not offer a soft light for the subjects. They feel uncomfortably exploitative, but this is an example where you maybe have to be cruel to be kind. Both Strand and Gilden raise the uncomfortable questions about the photographic portrait, because they should and can.
Paul Strand: Photography and Film for the 20th Century. Victoria and Albert Museum, Cromwell Rd, London SW7 2RL, United Kingdom. 19th March – 3rd July 2016.
Strange and Familiar: Britain as Revealed by International Photographers, Barbican Art Gallery, Barbican Center, Silk Street, London, EC2Y 8DS, 16th March 2016 – 19 June 2016