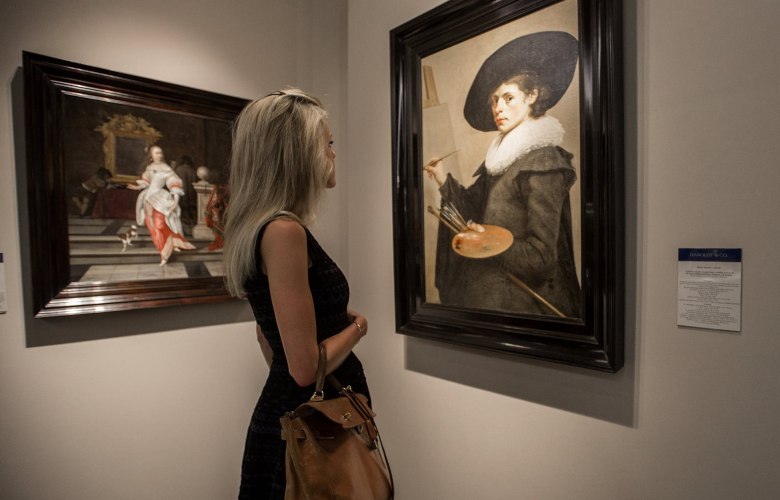 October 2016 saw the inaugural TEFAF New York, the first public outing of TEFAF in New York. TEFAF will now operate two fairs annually in New York, one in the autumn focused on classical works, and one in the spring, focused on modern and contemporary works and design, alongside the flagship fair, TEFAF Maastricht, in March. TEFAF Maastricht is one of the most established fine art, antiques and design fairs in the world and to see it translate to a US audience begs two questions – how easy is it for a fair to establish itself overseas and how does it continue to offer something of significance for an increasingly sophisticated audience? These questions will have multi-layered answers but a few things stood out to me that I will elucidate here.
To unify three fairs, across two continents requires consistency in the look and feel of the show – for TEFAF this not only means that the participating galleries in the New York fairs need to be of the same exacting standard as you would see in Maastricht, but also the ambience of the fair needs to be consistent. Tom Postma has been key to creating the TEFAF look and those who are familiar with Maastricht were immediately struck by the transformation to the Park Avenue Armory into a mini-TEFAF. A clean, crisp palette was evident throughout the Armory along with TEFAF's signature floral displays. Taking a well-established fair and offering a more concise version of it is not without its trials and tribulations but from the first outing, the elements that are distinctly 'TEFAF' are in place and the fair can grow into itself for the forthcoming shows.
In terms of keeping pace with the changing taste of international collectors and enthusiasts, the decision to operate two fairs in the United States is an important step. Against the backdrop of an increased threat from terrorism and to continue to offer exhibitors a (hopefully) profitable public forum for selling, having a presence in the home countries of audiences who are less happy to travel is a strategic move for any fair. The US continues to be the largest consumer of fine art and antiques globally so the scope for growth there is considerable for a well-established European fair.
The buzz in New York was palpable and the atmosphere, both among the exhibitors and the visitors, was extremely positive. New York has had the first taste of TEFAF - only a few short months until the next outing in May.