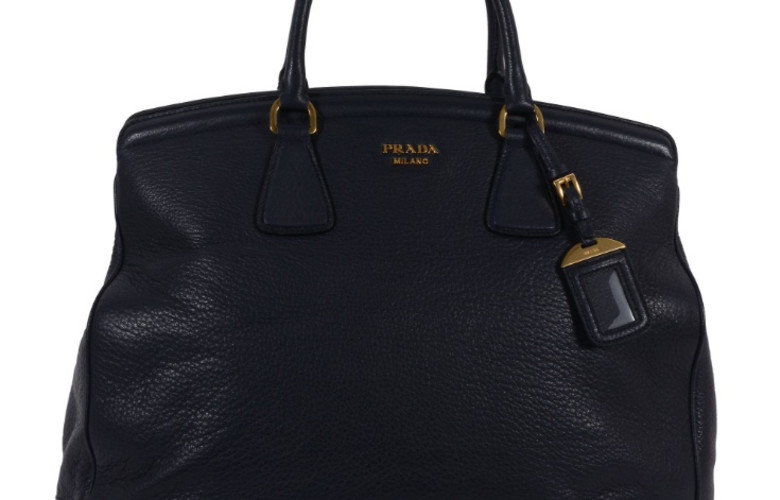 Browsing through Dreweatts & Bloomsbury's Designer Handbags and Luxury Accessories catalogue the other day it struck me not only how rare and lovely some of these items were, but how good value they are too. At a time when 'second-hand' has transformed itself into 'antique', 'vintage', 'original' and 'special edition', we have seen many Oxfams and British Heart Foundations change from the traditional 10p-bargain-bin format into vintage boutiques priced by fashion experts. This has become a common way for people to give money to charity, while the charities' profits have multiplied. What it also means, however, is that those one-off gems that used to be discovered nestled behind a rail are few and far between, as they tend to be sold on for the (correctly) higher price to a more specialist shop.
However, the handbag auction is a bit of an untapped spring. There you can find a Hermès navy blue leather reversible tote bag with an estimate of £300-500, a Prada dark blue deerskin leather handbag, estimated at £100-150 or some Hermès thigh high black calf leather boots at £400-600, to name a few real examples. Although these prices are in a different league to those you might find in a charity shop, they are favourable compared to alternative outlets for second-hand designer wear. For example, Vestiaire Collective is an online marketplace for people to sell their designer brands, and on their website is listed a black Prada leather handbag of similar dimensions as the one listed above for £1,000.
Buying at auction is sometimes seen as a mysterious game of signals and nods, secret phone calls and pressured auction rooms. It's also very often thought of as the preserve of the elite. However, it is just auction houses such as Christie's and Sotheby's who have created this image by specialising in the very highest value items. Indeed, in the USA, auctions are still often seen as a raucous trading ground for individual sellers and buyers – much closer to what would have been recognized as an auction centuries ago. Smaller auction houses like Dreweatts and Bloomsbury provides an exciting, but more importantly, surprisingly accessible way to buy.