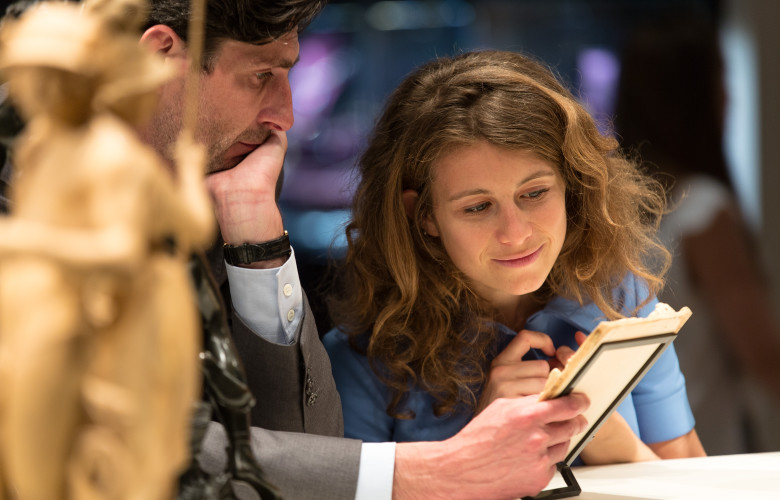 The recently published 2017 Hiscox Online Art Trade Report strongly supports the notion that the online art market now occupies an increasingly large part of the commercial art scene. The online art market has exploded in the past few years, with more art lovers than ever turning to the internet to satisfy their art-buying needs. Hiscox's report shows that this revolution shows no signs of slowing down: in 2016, for every twelve pieces of artwork bought on the market, one of those was an online purchase.
The advent of this growing realm of art buying and selling has prompted a response from the established commercial art world of brick-and-mortar auction houses that hope to maintain their place at the summit of the luxury art market. Their response has brought about the poetically named 'bricks and clicks' sector, where already established sellers and auction houses in the physical world make their entry into the online art market. It seems that all vendors, big and small, are taking advantage of the ease of accessing and purchasing thousands of artworks online. Websites such as Artsy and Artspace now find themselves competing against art world giants like Christie's and Sotheby's for the attention of art lovers in the virtual sphere. A collector in London now has just as ready access to works on sale in Hong Kong as they would in central London. The expansion of these online marketplaces marks a final departure of commercial art connoisseurship from art criticism, with websites such as Artsy providing formulaic artist-title-location-price information without any expansion or interpretation.
But it's almost too easy. Does this 'swipe left, swipe right' culture really work in the realm of art buying, where so much of a piece's allure is supposed to be the customer's intimate connection with the object? Recent advances in video and photography allow us to view art and antiques in high definition, enabling us to look at the intricacy of a piece in more detail than ever before. But how much can we experience the surface sculpting of impastoed paint, the assertive presence of an in-the-round sculpture or ceramic object, or the physical touch of the finest antique furniture, when it is filtered through a computer screen, albeit in high resolution? To get a true feel for the 'experience' of art, a buyer has to view it with their own eyes or grasp it in their own hands.
A similar example outside of the art world is the advent of Amazon's 'physical' book shop – it was met with a muted reception because people didn't like how 'sanitised' the whole operation was: presenting people with book covers face-up with their reviews right below it. You knew everything you needed to know about the book without even picking it up or being able to flip through the pages. In a similar vein, art-selling websites like Artsy does a lot of the work for you; the art lover is no longer obliged to explore and dig to find what they're looking for.
This all being said, the pros outweigh the cons. Art and collectors from all over the world are connected instantly, allowing a global transference of beauty. But could this ease of access make us lazy? When we stand in front of a piece in a gallery, we think 'what would this look like in our home?' When buying art online, one not only has to wonder this but also 'what would this object look like if it was physically in front of me?'
So what will the future hold? Now that Hiscox is proving year and again that buying art is now as easy as buying milk at the supermarket or purchasing a plane ticket, will the online market sanitise and ultimately desensitise us to the visceral reactions that can come from being physically in the same room as a beautiful or moving piece of art? No, probably not.
Just always make sure that your online art shop of choice has a good returns policy.