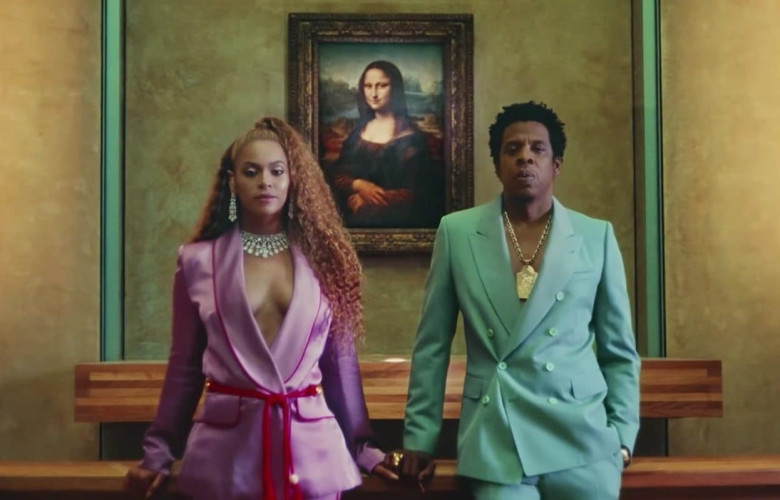 "I am a sponge", Victoria Beckham proudly declared in a video to promote her partnership with Sotheby's at her Mayfair fashion boutique in July. She was describing her desire to know more about Old Master paintings (OMPs), of which a number had just arrived in her flagship store ahead of their sale at Sotheby's. Why now? What has brought Old Masters hurtling into the public eye with such expediency in recent months? With Kanye West being known to attend TEFAF (famed for bringing 7,000 years of art history together in one fair), Beyoncé and Jay-Z filming a music video, entitled Apesh*t, in the Paris Louvre, and now Victoria Beckham hanging OMPs alongside her luxury fashion lines – is the tide coming in for Old Masters?
These developments are happening at time when there is evidence to say that OMPs are decreasingly 'cool' in the public eye. Last year saw a decline in visitors to London's National Gallery by almost a fifth, and in the United States the situation is similar, with the National Gallery of Art in Washington D.C. experiencing a comparable decline. How can we reconcile the fact that footfall is decreasing in OMP galleries with the fact that A-listers are laying claim to this genre of art?
We live in the age of the selfie, in what many commentators have suggested is an unprecedented focus on the self and self-promotion. it could be argued though, that this focus on the self has long been a part of our cultural make-up. We can see it elementally in the portraits painted by Old Masters through the ages. With Victoria Beckham staring at a Cranach, Beyoncé and Jay-Z flanking Leonardo's Mona Lisa, the 'selfies' (painted by another of course) of a time before are being fused with their contemporary descendants by physically placing them in the same space. This fusion creates a sense of credence and prestige to the idea of the selfie and its accompanying self-promotion: what so many dismiss as an arrogant ubiquitous fad of the 21st century. Attention has been the currency of celebrity since long before Generation Z.
The case may also be made that both groups are looking to 'cross-pollinate' their audiences. Old Master fans have significant buying power, and it isn't unreasonable to suggest that someone who was in the market for a £2 million Mary of Burgundy, attributed to the Netherlandish or south German school of the late 15th century, could also very likely be able to shell out for the £1,500 Victoria Beckham dress worn by the designer at her recent Sotheby's photo call.
When we look to the digital world, examples of celebrities picking from the OMP audience basket and vice versa become ever more frequent. Whilst footfall to OMP galleries around the world is currently in the decline, 'digital footfall' has never been higher in these places. The contrast is perhaps most striking at London's National Gallery which, as previously mentioned, is not having the best of times with tangible visitor numbers. Its digital estate, however, is flourishing. Overall reach increased by 100% year-on-year from 2016 to 2017. Instagram saw a jump of 358%. If OMP appreciation is moving online, then it makes sense for online influencers to soak up its audience.