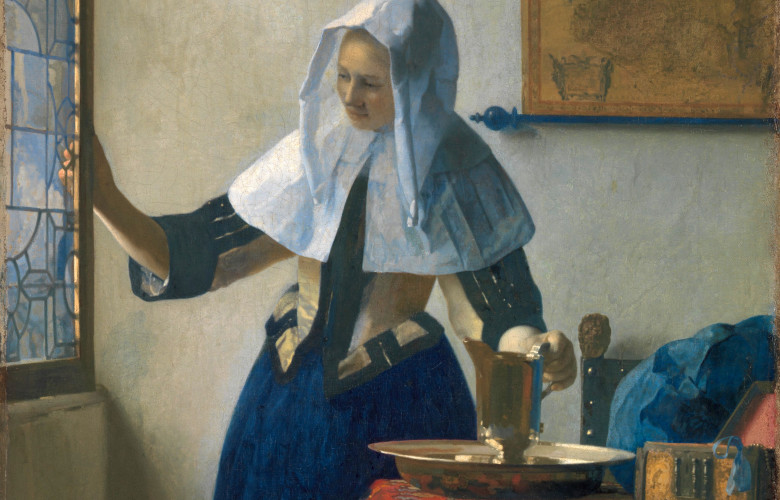 With the UK on coronavirus lockdown, much of the population has been confined to home. Looking out of the window has become a key way of remaining entertained and keeping tabs with the outside world. With that in mind, we have been reflecting on our favourite windows in art history.
Vermeer is famous for his delicate usage of soft daylight to create domestic depictions with a quiet mystery. In Young Woman with a Water Pitcher (1660-62) (above), the figure is shown in silvery light while holding a jug and opening a window, gazing through to the ground below.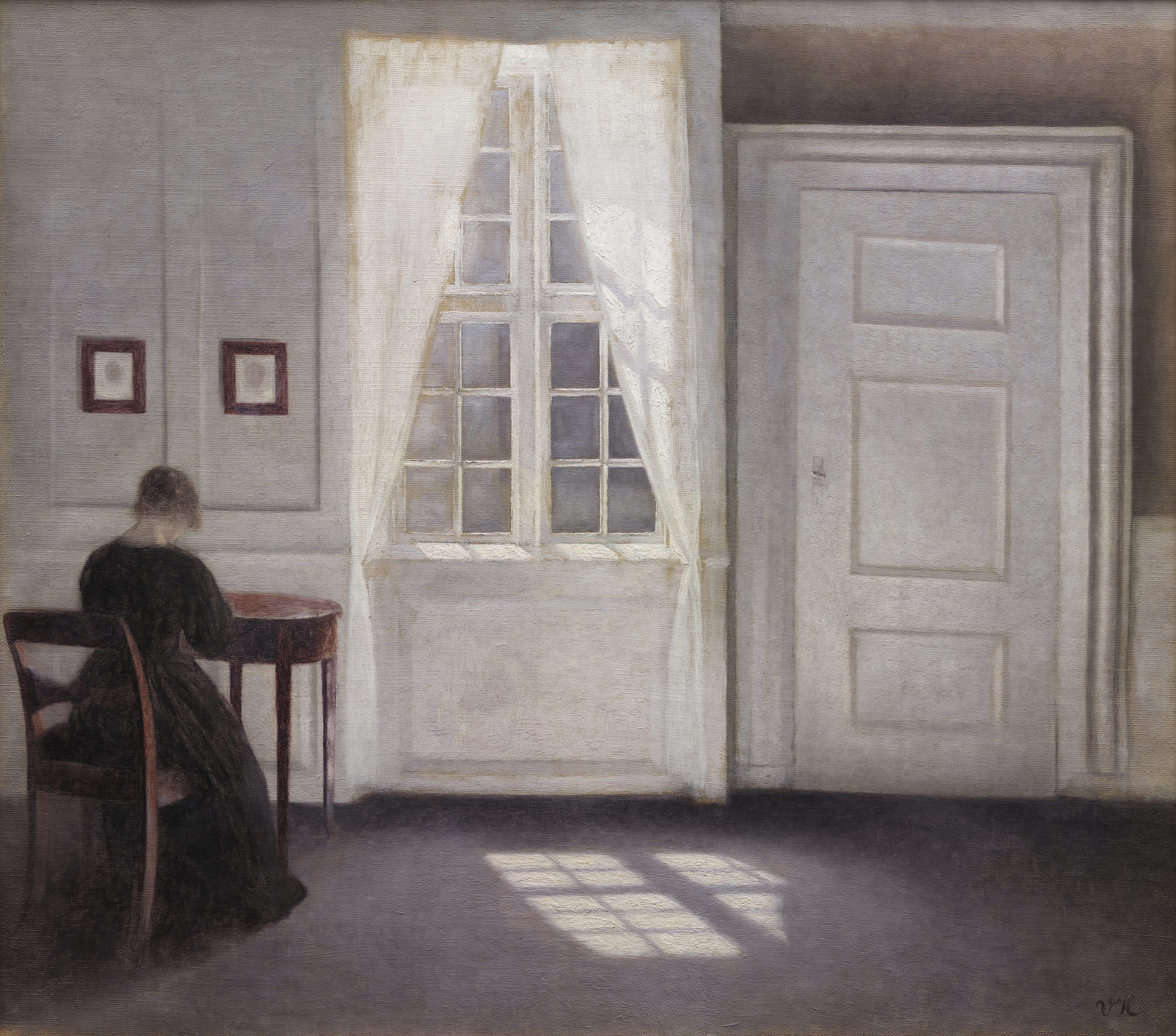 Vilhelm Hammershoi, A Room in the Artist's Home in Strandgade, Copenhagen, with the Artist's Wife, 1901
Public Domain
Hammershoi created enigmatic, sometimes eerie, interior scenes using the Scandinavian light of his native Denmark. In Interior in Standgrade (1901), Hammershoi paints his wife at a window, with the muted sun streaming in to subtly illuminate everything it touches.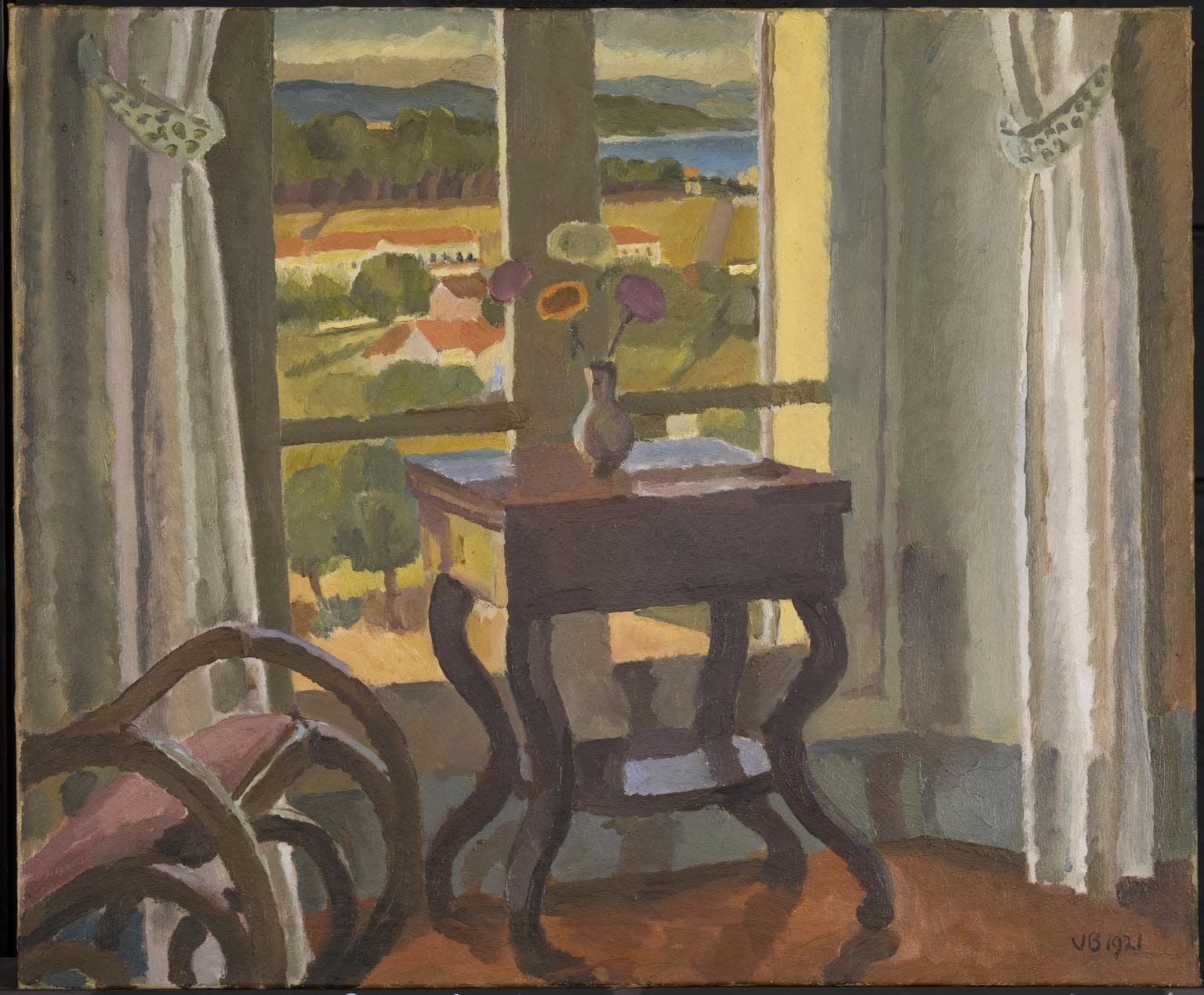 Vanessa Bell, Interior with a Table, 1921
Credit: Tate
Bell was a prominent member of the Bloomsbury Group, which explored new ways of abstracting the physical world and new ways of depicting and appreciating domestic space. In Interior with a Table (1921), she plays with the warm and cool tones of her colour choices, making the interior a mix of purples and browns, juxtaposed with the rich hues of the outside world.
René Magritte, The Human Condition, 1933
Credit: renemagritte.org
Magritte's surrealist paintings focused on disorientating yet beautiful worlds within worlds. In The Human Condition (1933), the depicted unframed canvas shows what could be through the window, yet offers no proof to what is really extant on the other side of the glass.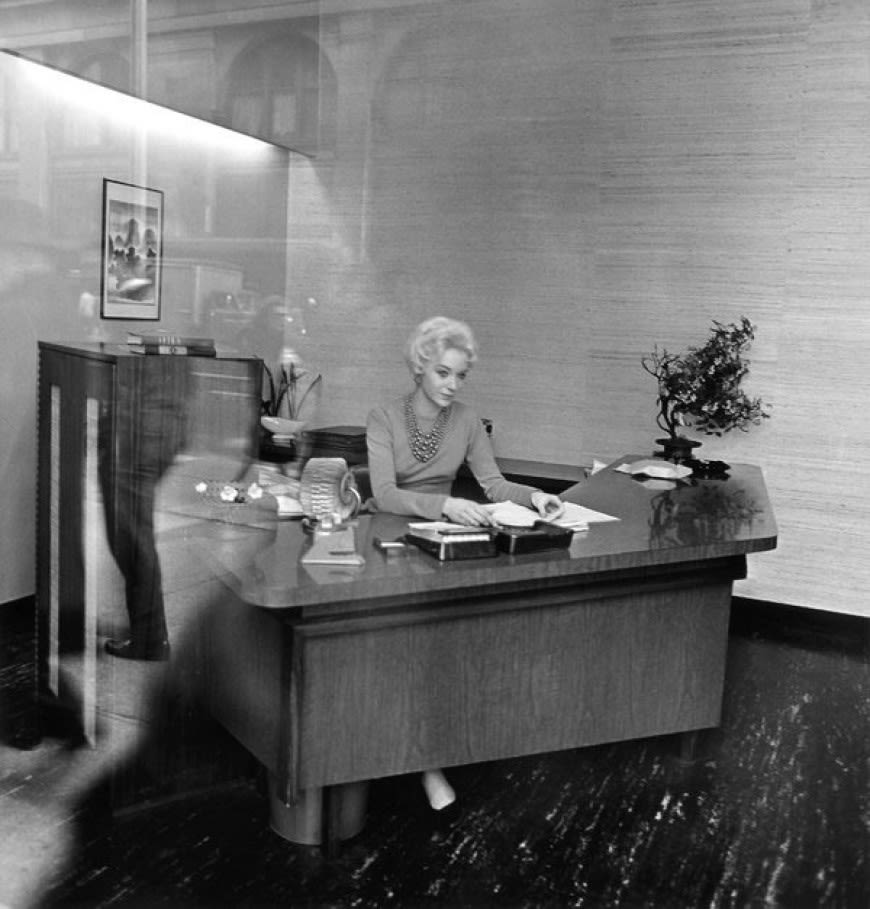 Diane Arbus, Blonde receptionist behind a picture window, N.Y.C, 1962
Credit: Estate of Diane Arbus
Arbus was a photographer who depicted individuals on the margins of American society. In her work Blonde receptionist behind a picture window, N.Y.C (1962), the artist captures a voyeuristic snapshot of a woman behind her desk, simultaneously revealing parts of the reflection in the window, giving the audience a mirrored idea of what the receptionist sees each day.

Gillian Wearing, A Room with Your Views, 2016
Credit: yourviewsfilm.com
Wearing's conceptual art focuses on the everyday experiences of normal people in their public and private lives. For her A Room with Your Views (2016) video commission she asked people around the world to send in pictures of their window views, providing an intimate snapshot of how we look from beyond our own private space into the world.