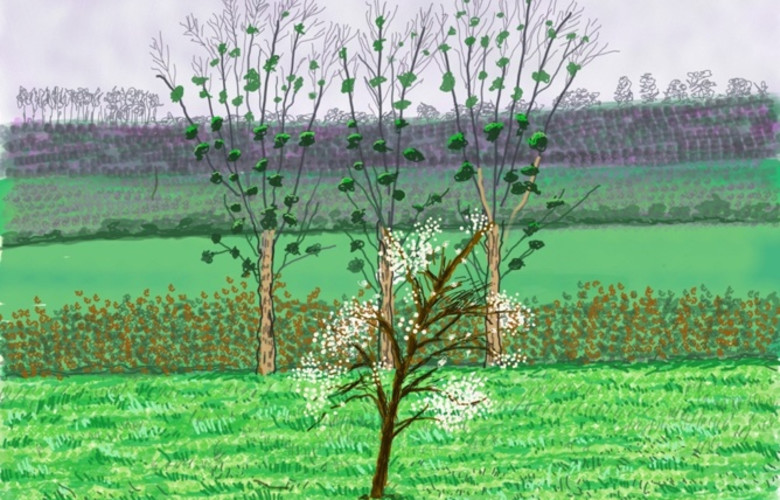 Most of us are still acclimatising to the strange new world of self-isolation, but for many artists it's all in a day's work. The idea of a reclusive painting genius might seem a stereotype, and yet it's true that most artists thrive on a state of solitude, their imaginations stimulated by solo reflection. As Monet said, 'My work is always better when I am alone.'
So, whilst we might be sitting at home pondering our confinement as a limiting way of life, for artists the possibilities are endless. In fact, the history of art contains a surprising number of artists who turned their states of confinement into great sources of creativity. Here's our pick of some of the most inspired examples.
David Hockney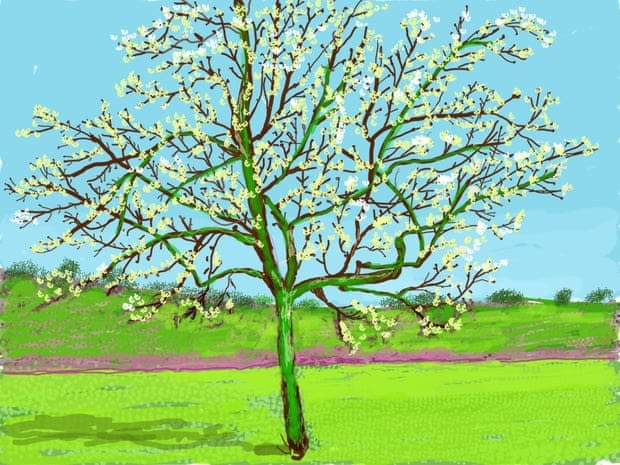 Untitled (2020)
Lockdown has certainly proved no obstacle to David Hockney's painting. Working from his home in Normandy, the artist has completed more of his famous iPad drawings to illustrate the awakening of spring in his garden. His drawings, hailed as a 'great respite' from the current news, are a reminder of how uncomplicated creativity can be.
2. Henri Matisse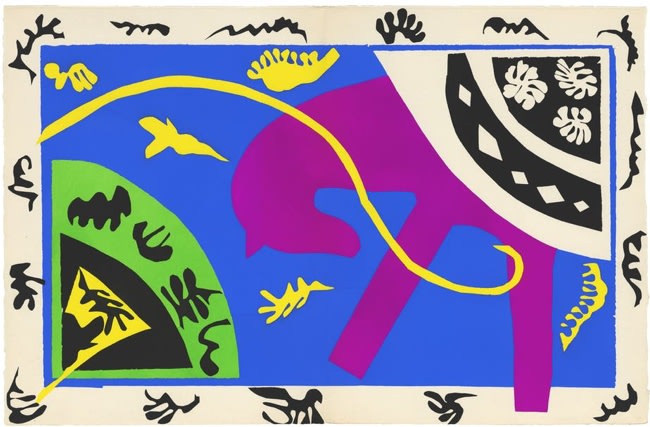 The Horse, the Rider and the Clown (1943-44)
Despite having limited mobility in his later years, the period towards the end of Matisse's life was one of extraordinary creative vitality. He turned his high-ceilinged apartment in Nice into what he called 'the factory' and here developed the 'cut-out' technique, creating forms and designs with just scissor and paper. But he also continued to paint, and made a brush long enough that he could paint on the ceiling from his bed.
3. Agnes Martin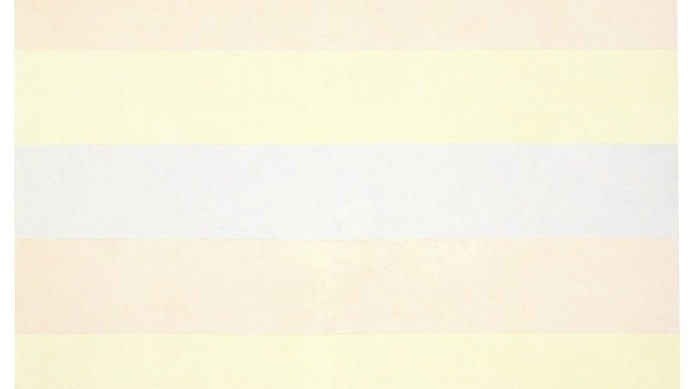 Untitled 5 (1998)
Agnes Martin, a pioneer of American Minimalism, didn't depend on external stimulus to paint. In 1967, she packed her bags and switched New York for a solitary life in the desert and spent the majority of life painting in isolation. This 'state of zero' was important in her pursuit of an art of transcendental realism. Her pared-down canvases have a luminous clarity: 'It is not in my eye; it is in my mind,' she said.
4. Van Gogh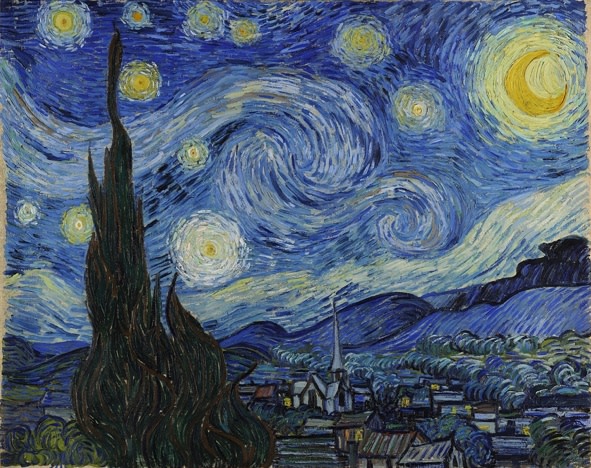 The Starry Night (1889)
In 1889, the famous Post-Impressionist Van Gogh spent a year as a self-admitted patient at the Saint-Remy asylum. During this time, he produced scores of paintings, using the grounds of the asylum and the view from his window for inspiration. Incredibly, it was from here that he painted what is now considered his magnum opus: The Starry Night depicts the scene from his east-facing bedroom overlooking the Rhône.
5. Frida Kahlo
Self-Portrait in a Velvet Dress (1926)
Bedbound whilst recovering from an accident aged 18, Frida Kahlo turned to painting to fill the hours. She used a specially made lap easel and, dependent on her reflection in the mirror as her only artistic subject, painted a series of self-portraits. Her famous Self-Portrait in a Velvet Dress (1926) was one of these early works, and she ultimately became of the greatest artists of Mexico and the twentieth century.